For a smart look, one needs to carry a smart haircut. In today's era, appearance matters a lot, and for that, one needs to choose a perfect look that can be carried with a casual and professional look.
Today there are many trending hairstyles that are bold and new, but many of you get confused when it comes to haircuts and styles, so here we bring 35+ new trending styles for you to carry.
For round shapes face, you can carry short hair or a side-tapped hairstyle or men's curl style, and for oval-shape, long face you can carry side part, angular fringe, and tape fade quiff.
Natural Texture
The natural textured look gives a very surprising look. This hairstyle requires a stellar cut by a hairstylist or a trained barber. It is a flatter version of the "rolled out of bed" look. Well, it doesn't require much styling. In this hairstyle, the hairstylist gives the layers and the most natural volume to the hair.
For styling, your hair blows with a hair drier and then blows it flat. You can spray light oil and don't disturb the layout of the hair. This hairstyle makes you very classy and fashionable. It is also very easy and quick to make. So if you want to try something simple yet different, this one will be perfect for you.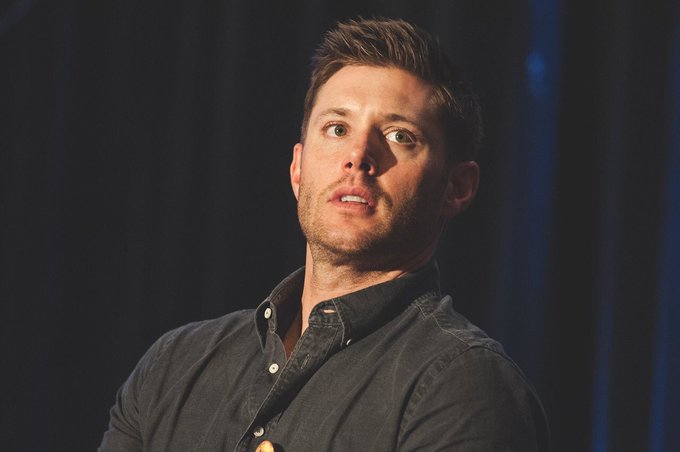 Man Bob
It was one of the most trending and elusive men's hairstyles in 2018. The most attractive hairstyle is men also take half of their hair upside and make a bun called a man bun. They try many more styles on this hairstyle like you can brush off your hair from the face, and probably you could tie your hair.
In this hairstyle, the hair is long enough so that it reaches the chin. The haircut for men's bob is very simple when your hair becomes long, just go to your hairstylist and he will trim it by giving you the best look. But you need some patience if you want a man's bob.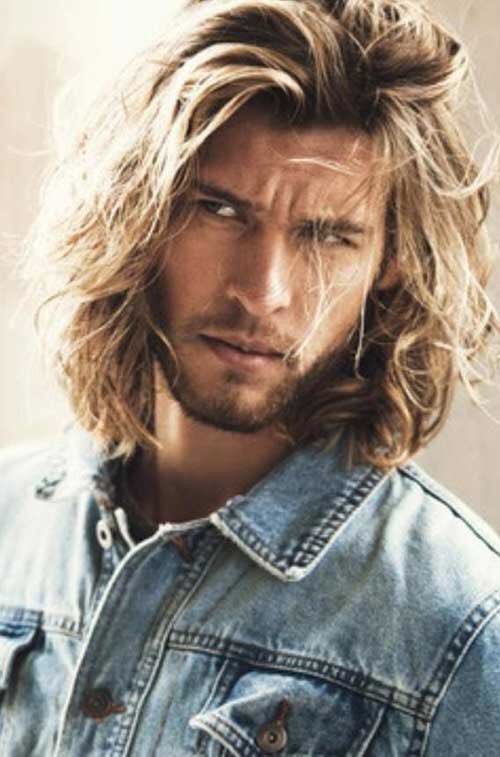 Side Part
This hairstyle is very common and regular but still as versatile and gives a trendy look. This hairstyle may look old, but it is still as fashionable as other hairstyles. When you do a side part, it gives you a classy and handsome look. Many men consider this hairstyle wonderful because it can go with many hairstyles.
It is easy to make this hairstyle if you want a trendy eye-popping look to combine the skin fade with its side and pompadour. In a side part hairstyle, the top and sides are cut, giving you the traditional and fashionable look.
Slicked Hair
Slicked men's hairstyle is going on for past years, and it is still one of the most loved hairstyles. Just like the side part, this hairstyle is also versatile and can be paired with other hairstyles. It is for both short and long hair as it follows a simple pattern and gives the proper shape, but it is not for the one who has curly hair.
You need to get another style for your hair. It's simple and easy; slick back hair gives you a perfectly balanced look. The hairstyle totally depends on hair density, texture, and growth.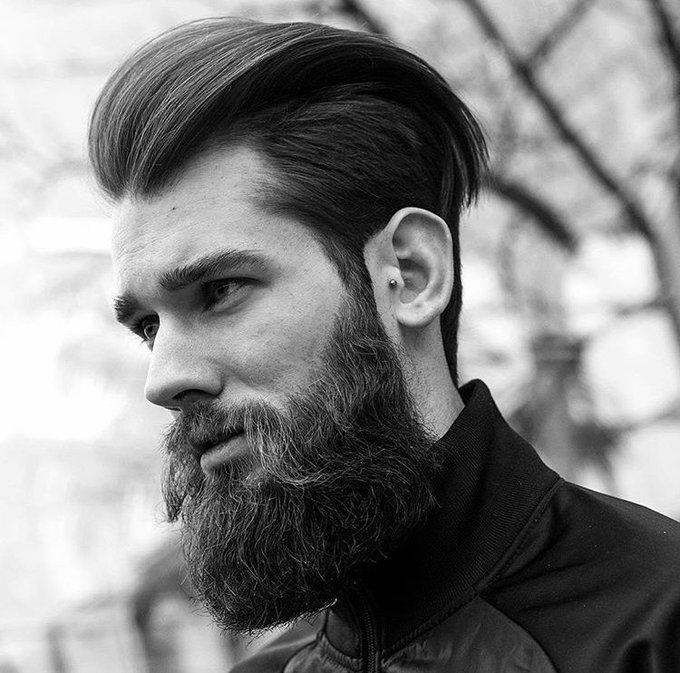 Angular Fringe
It has now come into fashion, and within 2 to 3 years, we will see this hairstyle on the streets. This hairstyle is created by keeping the top layer and cut at an angle. It can be styled in many different ways. This hairstyle looks good on a person having a round face. It is considered as the cooler style.
Angular fringe is generally done on straight hair, but many men still dream of keeping this hairstyle. The medium-length cut is featured as a fringe. Messy and fringe are coming in the trends. Lots of men are focusing on this angular fringe.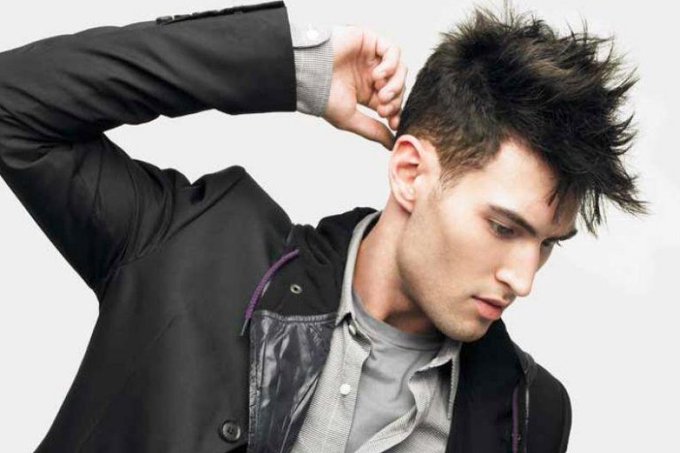 Mop Top
This hairstyle is mostly associated with the Beatles in the 60s. This hairstyle is an excellent styling option for men; it is a medium-length hairstyle covering the forehead and ears. It is an easy hairstyle which you can carry in a fashionable way.
For getting a mop-top, your hair should be trimmed around the head so that the front hair reaches the eyebrows and side hairs cover the ears. The back hair should have the same length as the hair of the side and front. If you have straight hair or wavy hair, you can go for this hairstyle.
Ear Tucked Part
The ear tucked haircut is known for its simplicity and superb look. It's a very simple hairstyle, and it will give a relaxed vibe. It is not only for the men having long hair but also for the ones who have medium-length hair. Well, within a few recent years, we have seen many variations in this hairstyle.
This hairstyle is very easy, and it is the best way to keep your hair tidy. It creates a layered look and is good on both thick and thin hair. This will look charismatic on the men having rough hair. People often think it takes time to make this type of hairstyle.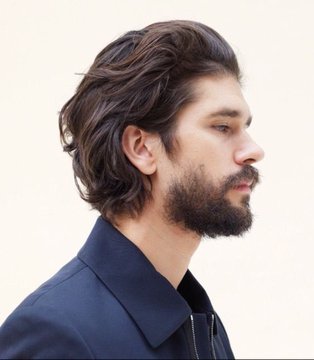 Side Swept Fringe
This hairstyle is mostly considered for people with long hair; this hairstyle was very popular for many years. In this hairstyle, covering any of the one sides of your face is optional. You can make it look a little messy with the help of a comb. Keep the flank of your hair long and the sides short.
This hairstyle will give you a textured and amazing glossy look. It will generally give you a feeling like the 2000s. You can use some available products in the markets to keep your fringe in the place it is.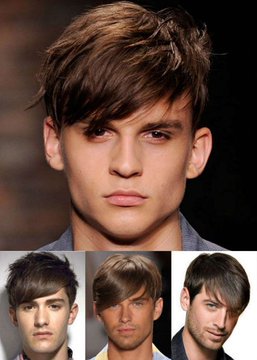 Curly Long Fringe
If you have natural curls, you don't need to make a lot of effort while styling your hair like this hairstyle. Let your curls fall naturally on your forehead and maintain a neat taper on the sides of your head.
You can style this hair on you if you have medium or long hair. It totally depends on you what length you want to maintain. If you have shoulder-length hair, then you can skip this style. The person with this hairstyle looks cool and effortlessly handsome.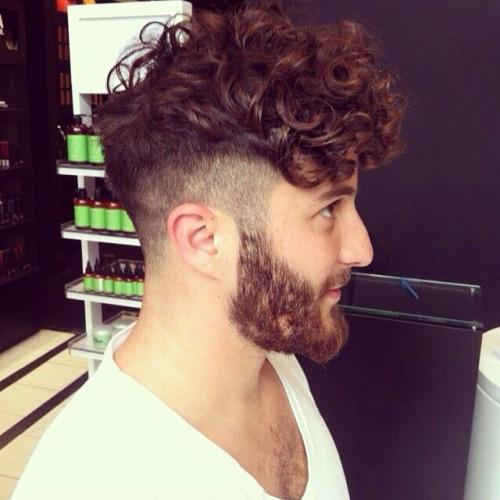 Combed French Crop
It is an easy and manageable hairstyle, it doesn't require much styling, but it carries a stylish and trendy look. You can go for a fade or undercut; if you can't decide between two, you can go for both (mix). The hair on the top will be either pointed or blunt cut.
The sides should be short for both the back and the hair tops. You don't have to do much styling; you simply need to use some styling products and wax or gel. This hairstyle offers many different hairstyles. You can add fringe to this combed French crop.
Neat Quiff
The quiff hairstyle is one of the most influential hairstyles. It has been enduring the trend for decades. This hairstyle is a simple, unique, classic, and timeless hairstyle. It is appropriate for every age group. For this hairstyle, if you have kept the longest dimension at the top, you need to keep some length around the neck. And sides should be clean and have sharp hairline.
This neat quiff is also seen in music, cinema, and politics. Many famous actors carry this hairstyle, and their fans are copied. It is becoming trendy. Today this hairstyle is considered one of the best quiff styles for men.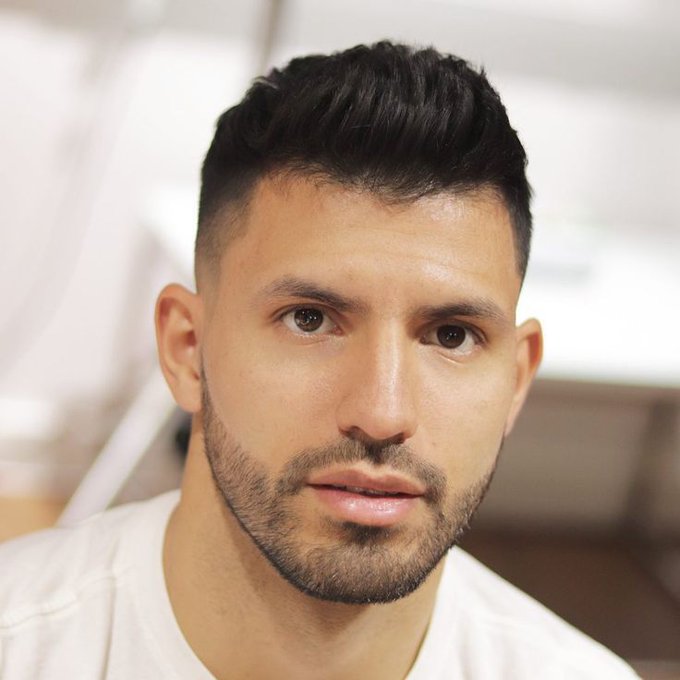 Taper Fade Quiff
A very modern version of the quiff is the combination of the quiff with a trending taper fade. This combination of short hair at the sides and long hair at the top gives a cool contrasting effect. This hairstyle is extreme and looks good when you carry this.
The taper fade is clean-cut, will suit you, and will give you a professional look. With the razor's help, the parts give a more unique and striking look to you. The clean-cut and tidy quiff makes you look perfect and relaxed. If you have thinner hair, this hairstyle will be great for you.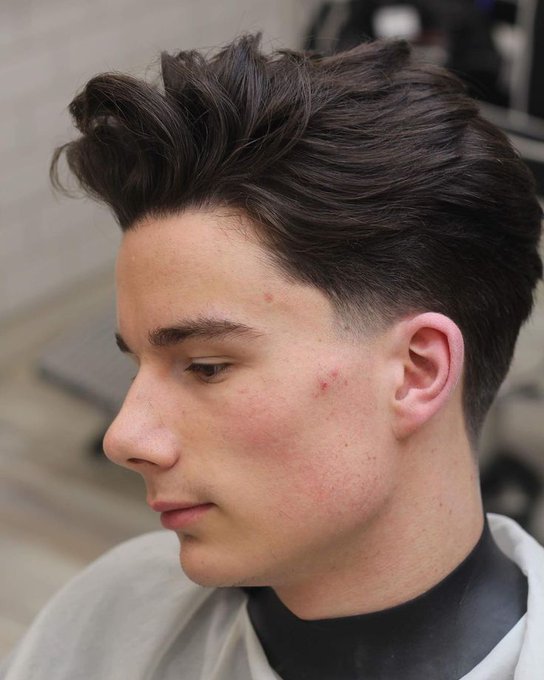 Classic Faux Hawk
This hairstyle is also known as the mohawk, and it is one of the most trendy cuts. It is also known as a "fake hawk." The top hair looks like a flowing wave and gives freedom to the sides.
Many celebrities do this hairstyle as it's more than a haircut. In this Mohawk hairstyle, the sides are shaven, and there is a long hair strip on the top of the hair. By the way, there are many other styles that you can carry with Classic Faux Hawk.
Messy Man bun
We have seen different haircuts and hairstyles that came into fashion and became trendy, like side parts and undercuts. You need long hair at least 6 inches; for this hairstyle, you don't need a perfect stylist; it is a very simple cut.
You just need to get your hair trimmed, then take all your hair make a bun to let some of the hair overflow. It will give your hair a messy look. It looks good on the curly hair.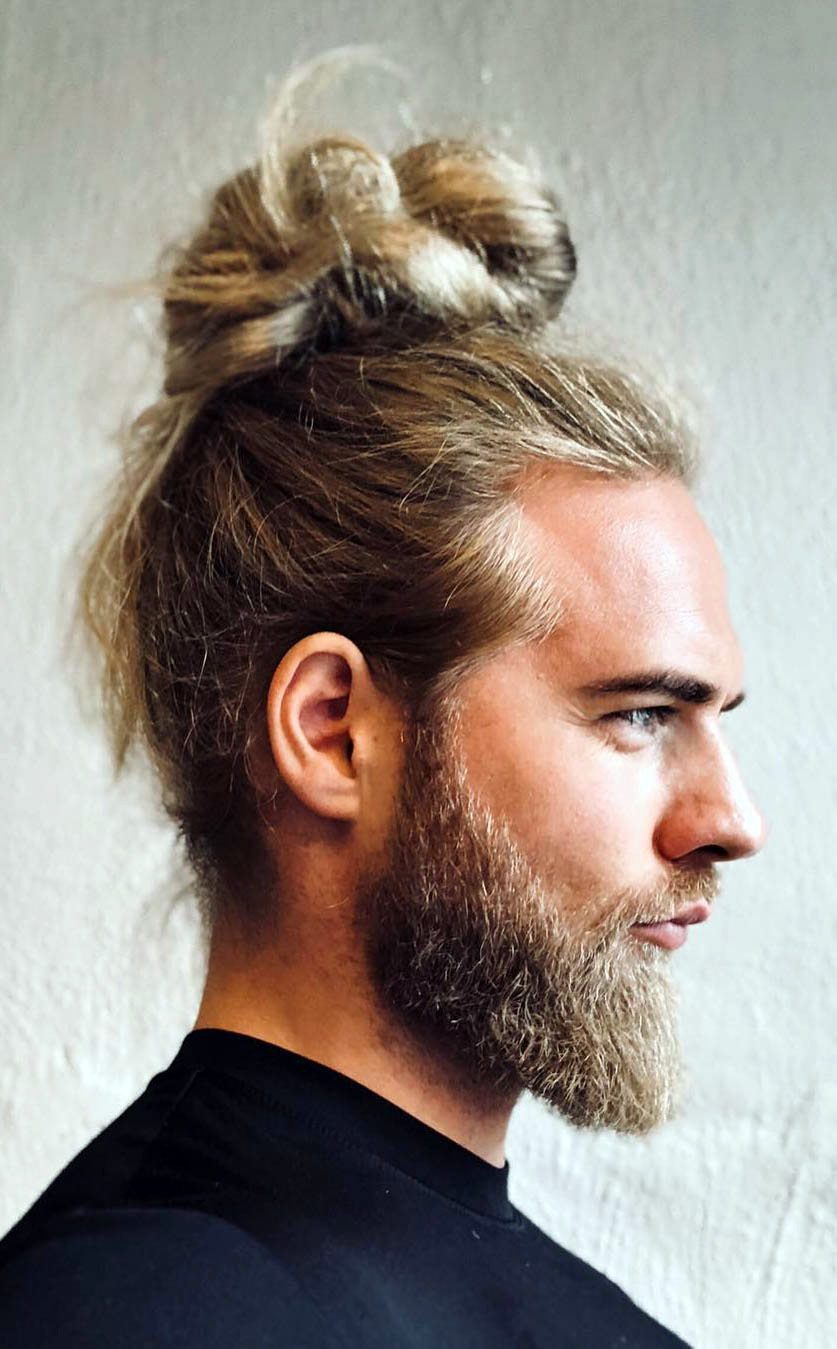 Under Cut With Style Pomp
The haircut is very easy and gives a very smooth look. You need to cut your side hair finely for this hairstyle and then brush off the long hair at the top. This looks edgy and classy hairstyle. Generally, this hairstyle is carried by businessmen or working-class men.
This haircut is simple and perfect. Not so much effort is required to maintain this style. The pomp on the top looks smooth, and the person who carries it looks relaxed.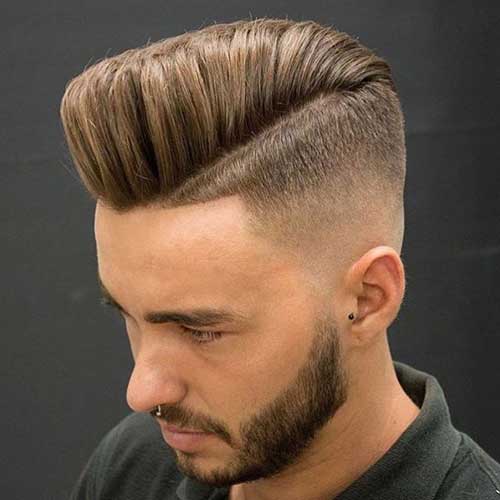 Induction Cut
It is a very short method of shaving the head with a razor. Like many other hairstyles, the induction hairstyle is becoming very famous and getting increasingly popular. It is the hairstyle in which the man bald his hairstyle.
It is the shortest possible haircut. People also refer to this haircut as a number zero. This style is named so as it was the first haircut given to the male recruited into the world's armed forces.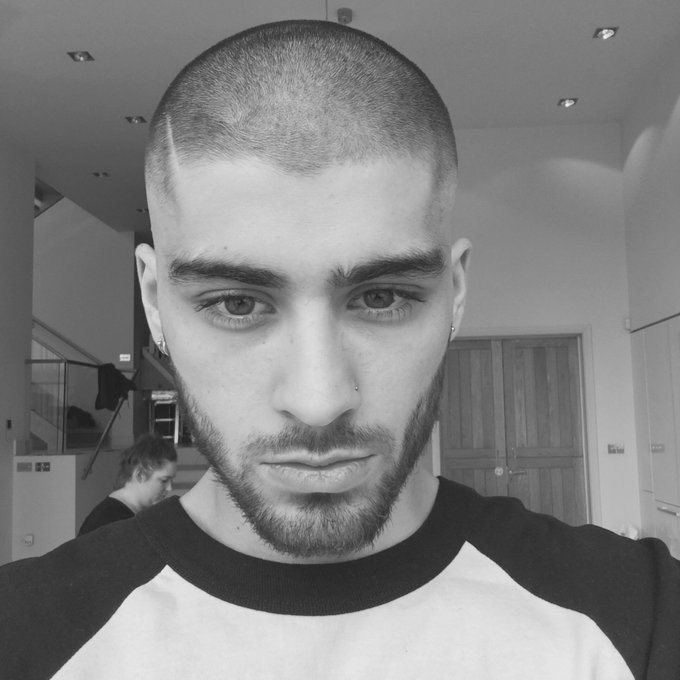 Modern Caeser
This hairstyle is one of the most classic ones in which the hair is trimmed shorter than the traditional version. This cut is of low profile and men's cut with the fringe. This style is a little unique; the hair on the top, back, and sides are of the same length. It gives a very professional and uniform look.
It is a very versatile haircut, and it is one of the top choices for young boys. For this style, the hair on the back and sides is slightly bigger than the top hair.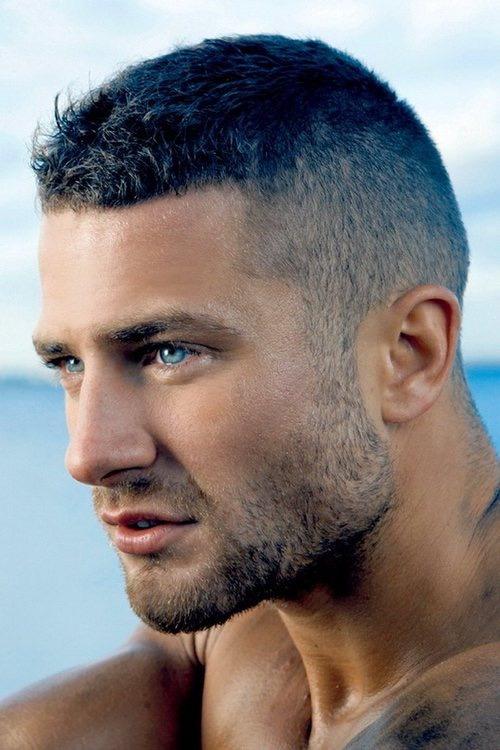 Samurai Haircut
This samurai hairstyle, also known as chonmage, refers to a Japanese men's hairstyle formed hundreds of years ago. This is crafted from the warrior haircut; during battles, it was considered the helmet, and it soon became a symbol and status.
Today this samurai hairstyle is transformed into a top knot or bun. If your hair is long, then you must choose this haircut. For this hairstyle, take your long top hair and make a knot or bun at the top, and the sides should be shaved or faded.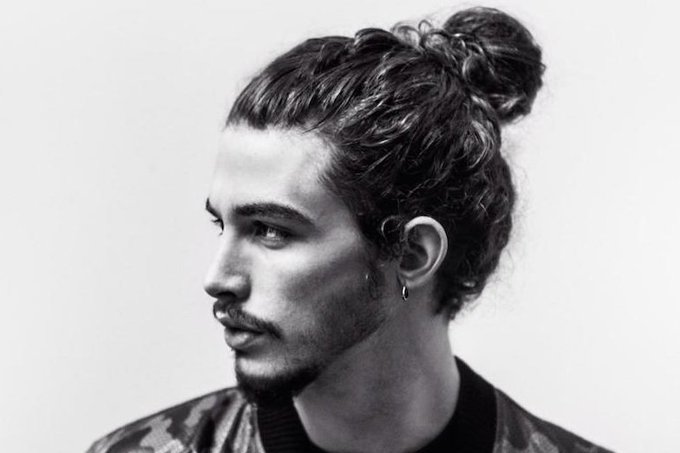 Spiky Undercut
It is one of the popular men's haircuts, which has been in fashion for many years and will keep trending. It looks cool, and it is actually quite versatile. Spiky hair can be done on any of the long, short, or medium-length hairstyles.
The hair on the top is long and cut in a manner that looks a little messy. And the side parts are either visibly short or shaved. This spiky undercut is trending, and it's worth trying.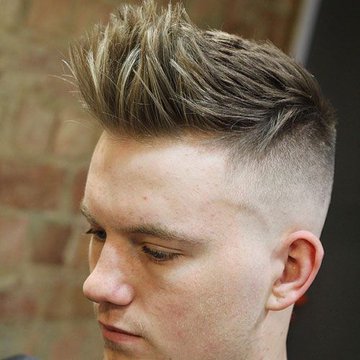 Longer Buzz Cut
Sides and back all are cut in the same uniform length. Today people to this hairstyle, but they keep the hair slightly longer. This gives the hair a rounded cut as compared to other styles.
This hairstyle can go on any type of hair. If you have a round shape face, then you must avoid this haircut because the round edges will not suit your personality. This hairstyle is fairly universal, and it is a good approach for short hair.
Triple Zero Haircut
Let me tell you that zero is the lowest number you can go down to but not in terms of the buzz style. Zero shaves will take you down to near bald. In the buzz cut, triple zero is reserved for the shortest cut. This hairstyle is quite unpopular, and it is smooth all over your head.
The name triple zero haircuts are based on the triple zero blades by American clippers such as Oster. Today it is easy to get this haircut as there is a foil of barbers in the market.
Taper Buzz Cut
When the edges of your sides and the neck dropped shorter till it starts to fade is known as the taper. Taper depends on the type of style you want. It is a modern classic style that pairs perfectly with the lineup. If you have low maintenance, you must go for this hairstyle to give you a fashionable and stylish look. It is a round hairstyle.
This hairstyle will give you a relaxed look, and it will be easy for you to carry this look. It is tapered at the sides and neck area and buzz at the top.
Ivy League Haircut
This haircut is also known as Harvard Clip or Princeton. It is a crew cut in which the head's top front hair is long enough to style a side part. The crown of the head is cut short. The length of the hair on the top, and then the sides are shorter from the hairline to the back, which varies with the shape of the skull, density, and hair quality.
The hair of the sides and back are generally tapered between the short, semi-short, and medium. Many more hairstyles can be done with this style.
Elephant Trunk
The elephant trunk is the classic style in the times of 50s. This hairstyle is for long hair wherein the hair is combed back with the quiff on the front. Hence this part sticks out; therefore, it is called an elephant trunk. For styling your hair like this, you need a proper cut.
You need 3 to 4 inches of long hair and some extra length at the front. Spread a good amount of pomade on your hair. Brush all your hair backward, create a ducktail at the back, and create the trunk by coming at the front (upward to inward). Rinse your hair by making any final cut.
Elegant quiff
For styling the elegant quiff, shower your hair that makes it dry. The head's sides should be tapered, and the front side should have longer hair than the back hair of your head. Apply a product of a fingernail's size, spread it through your hair, and blow your hair the way you want, in a quiff.
This hairstyle gives class and refinement to your look. This hairstyle is trending from casual to formal. It is a versatile hairstyle and can go with any style.
Sharp Side Combed Undercut
This haircut is among those trending ones, giving you a professional and elegant look. The ear sides are short tapered and volume surf at the top. The haircut is not so difficult, but it gives you a different look yet.
Today most men love to carry this hairstyle; it doesn't require a very skilled hairstylist. It is preferred as the most convenient and relaxed hairstyle. Men with this sharp side combed undercut can carry different styles on this.
Comb Over Tapered Fade
A tapered hair gives you a very cool look. This hairstyle is also called a vintage-looking style, and the hair is combed on one side. This hairstyle is similar to the side part; it is stylish and classic. This haircut doesn't require much time and is easy to maintain.
This hairstyle suits a square and oval faces suitable for straight, wavy, thick, and fine hair. The comb-over haircut is a hairstyle in which the hair is combed to one side, and it is then paired with the hard side.
Skin Fade With Pompadour
It is one of the most popular hairstyles in men's haircuts. It gets more attention because of its variations. The pompadour with a skin fade is a new classic style. If you want this superb look, you can ask your barber to use #2 or #3 on the sides and fades from there.
There should be some length on the top. But what amount you want is up to you. But still, 2 to 3 inches will be better. With this hairstyle, you will look reserved and perfect.
Low Fade With Long Fringe
Long hair is setting new trends, and people are going crazy for long styles. In this haircut, the thick and textured fringe on the top is coupled with the lower fade at the sides, and thus it gives you a stylish look. And there should be enough hair on the top of your head to give you a wavy look.
The young men are going crazy for this hairdo. However, this haircut is not much lengthy and difficult, so you can easily ask your stylist or barber for this hairstyle.
High Fade With Loose Pompadour
If you want to try something new and different, you can go for this one. Getting this pompadour haircut is very simple and easy. What you need is a good pair of clippers. And the hair top should be 3 to 5 inches. For sides, you can get a fade or an undercut.
Styling your pomp requires a quality pomade or a wax; this will add height, volume, and style to your hairstyle. This hairstyle requires a clean, faded undercut. This will look cool and amazing look to you and will enhance your personality.
High Bald Fade With Cropped Fringe
It is one of the newest and best hairstyles, which gives you a quirky and eye-popping look. It is mostly loved and copied by young people, businessmen, and sports personalities. It gives a relaxed and convenient look.
The sides are shortly tapered, and the cropped fringes at the top of the head and this cropped fringe feature a high bald fade. This is styled in a textured, natural way and looks good on hair types, whether thick or thin.
High Fade With Hard Part And Curly hair
This haircut is trending and loved by youngsters; the top of this hairstyle looks like a crown. It looks perfect if your face is a long oval shape. It is best and looks good on the person who carries this hairstyle. The top of the hair is long and looks wavy.
It is best for straight and smooth hair. The sides of the head are short and visibly tapered. This haircut is not so difficult and doesn't require a professional hairstylist. If you want to carry a hairstyle that gives you a glossy look you can go for this one.
Mid fade haircut
Mid fade is a combination of low and high-fade haircuts. The hair starts to fade from the middle portion of your head and then the lower part of your head is clean shaved. For this haircut, you need to keep your hair very short, and coloring it will be perfect.
French braid with layered haircut
Get a layered haircut for your long hair and then it's time to braid it. Divide your voluminous hair into four sections and make french braids. Make a half bun using the middle two sections. Leave the side sections braided.
Box dutch braids with shaved sides
With women styling in men's clothes and rocking them, it's time for men to try women's hairstyles and prove they can rock them too. One of the hairstyles you can start with if you have long hair is box dutch braids but you need to shave your hair from the sides for a perfect look.
Inverse tick sign with shaved sides
If you love doing the right things or are just a fan of Nike, it's time to get that tick sign on your hair but in inversed position. Keep your voluminous hair on one side in flowing spikes. This tick cut will start from your eyebrow as seen in the picture. Your hair sides should be shaved before making this design.
V-shaped haircut
If the hairline on the back of your hair is pointed like its goes downward and makes a V-shape then you should try this haircut. Get your curly hair shaved from the sides and leave the rest of the curls to rest on the crown area. Get two V-shaped designs along your back hairline.
Try these amazing men's haircuts and have a rocking 2022.