Weddings in the summer season are just awesome. You get to show off your summer body and enjoy the cool breeze. Weddings bring out the fashionista in us. We get particular about our dresses but get confused about which hairstyle to make. That's why we present you with 35 summer wedding hairstyles for long hair.
You are going to look absolutely gorgeous in these beautiful hairdos. Flaunt your long hair because it's your wedding after all. Get yourself wedding ready this summer with these gorgeous hairdo ideas. You'll need some friends to help you out as these are not normal hairdos, they are only wedding special editions.
Make your wedding more glamorous with these summer wedding hairstyles for long hair
Let's make your special day more special with our amazing hairdo ideas just for you.
bohemian braids with hat
If you're going to wear a plain white dress, you'll need to make a good impression with your hair itself. Messy bohemian braids will be the perfect summer wedding hairstyle for long hair that'll match your outfit. A hat will change your whole look into an awesome look.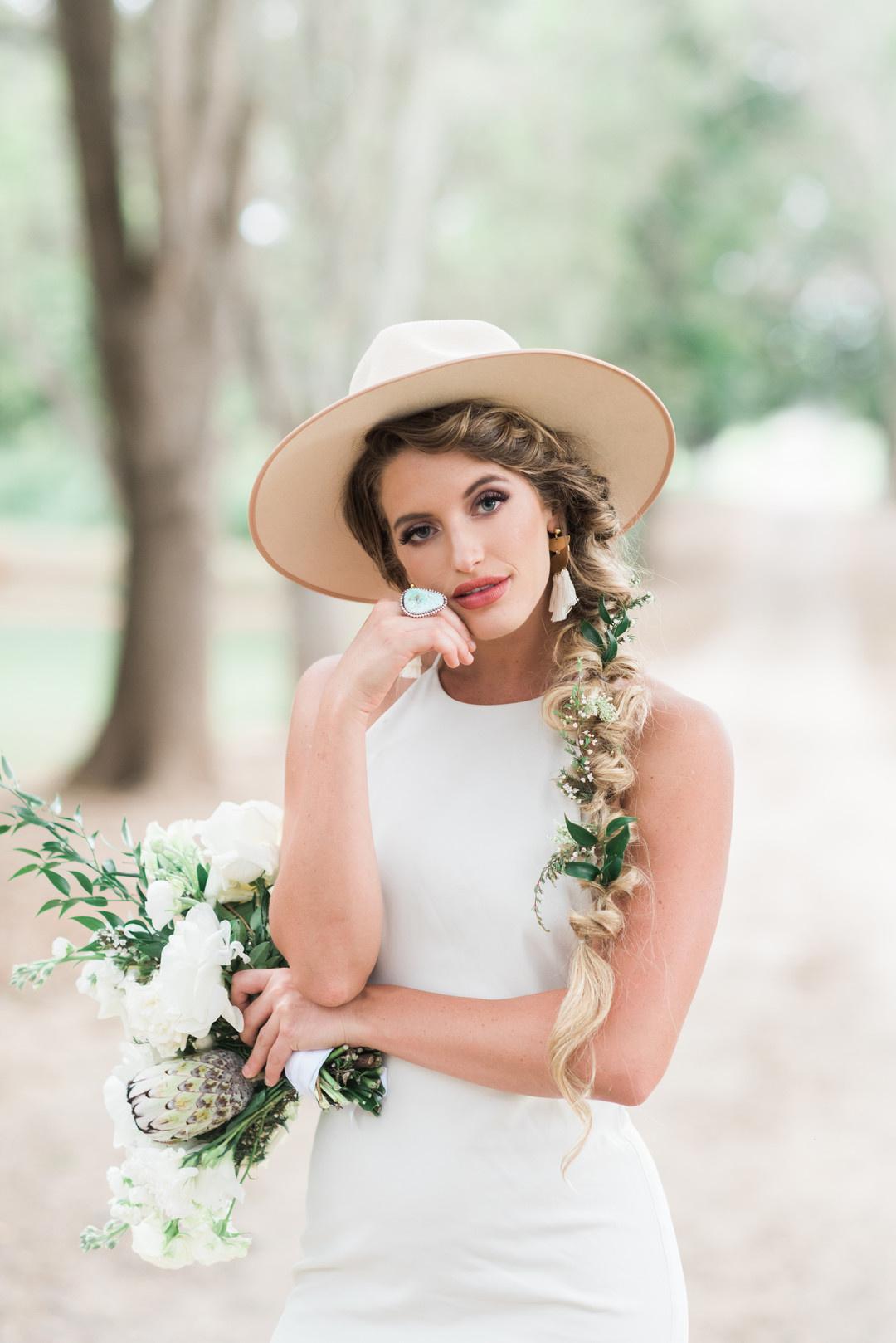 pinned and twisted hair
Are you planning an outdoor wedding? If, yes we've got the perfect outdoor wedding hairdo for you. Pinned and Twisted hairdo will let you show off your backless dress beautifully. Use small to big white flowers to pin to your hair while using hairpins.
double braided hair
This summer wedding hairstyle for long hair is for those girls who are attending someone else's wedding. A double-braided hairdo will make you look beautiful while not overshadowing the bride. Bridesmaids can try this hairstyle as it'll go with whatever dress code they have.
fishtail braid
A fishtail braid is a very elegant hairstyle that suits thin girls. Make a side-parted fishtail braid starting from the crown of your hair. Leave a long curly tendril on the same side to make the hair look more stylish. A choker will go with your hairdo.
crown braid
Crown Braids are going to make you look so adorable on your big day. You'll look like an absolute princess who just came out of a fairy tale. Everyone present at the wedding is going to love your look. Keep your hair curly for a messy look.
half-up fishtail braid
Don't worry if your bridesmaids can't decide which hairstyle to make on your hair. We've got you, girl. Just straighten your hair and then make an inverted half-up ponytail. Now make a fishtail braid and layer the twists with beautiful bright-colored flowers. This elegant hair updo will look beautiful on thin girls.
lace braids
Grab your bridesmaids and hairspray because this one's going to take a lot of time to make. Leave a medium section of your from the left side and make a fishtail braid. Make lace braids from the remaining hair in two layers. Use silver-colored artificial leaves to add between the braids.
french braid high bun
Get everyone's attention to your long hair with this french braided high bun style. This hairdo is perfect if you want to flaunt your beautiful shoulders or you have a beach wedding. Make a french braid on the front section with some curly tendrils on one side.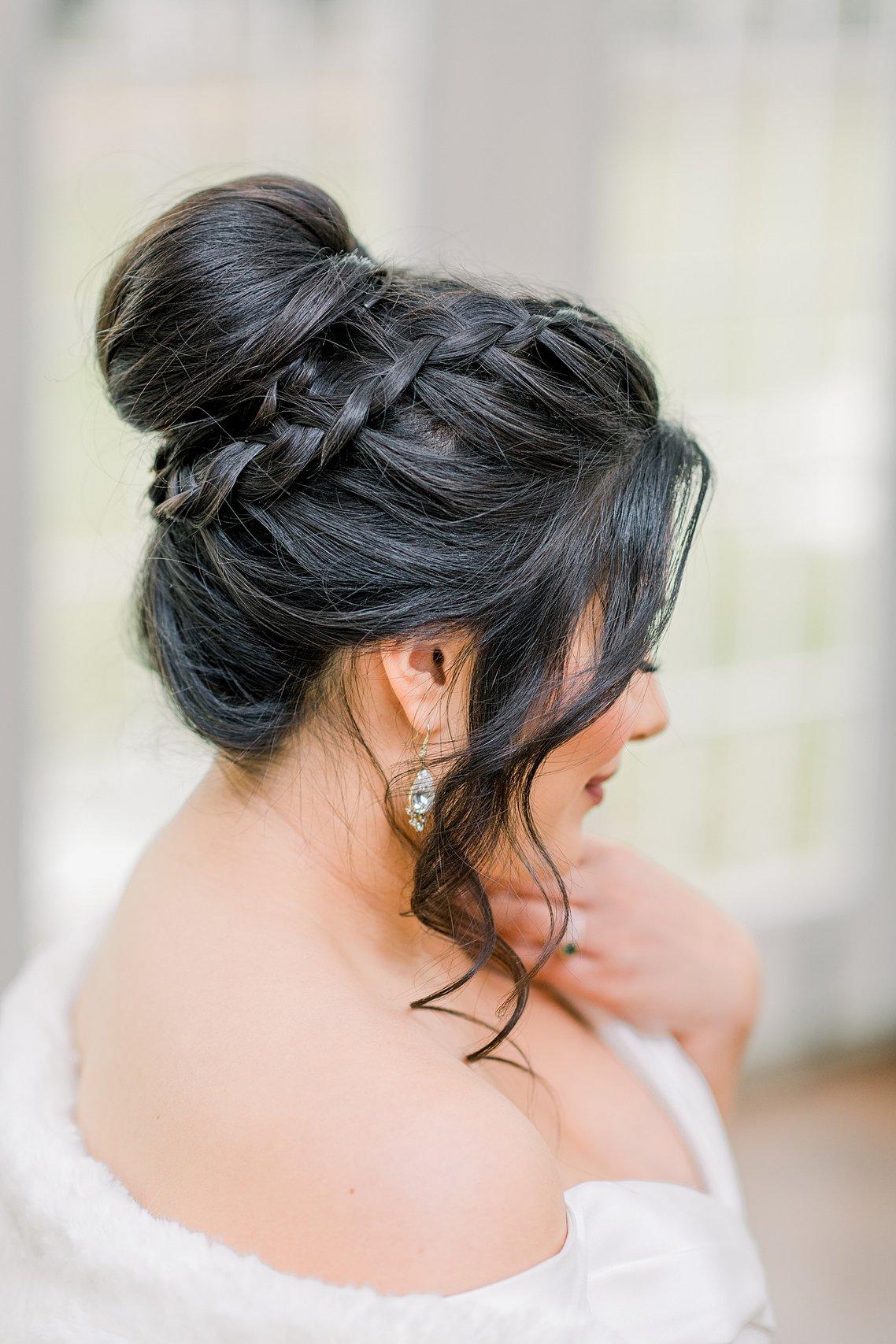 twisted layers with a low bun
This hairdo is all about giving volume to your hair. If your hair has a lot of layers and can't stay in a simple bun, try twisting two layers at a time. This way you can look fancy without much effort. Plus, you get to make a low bun too by pinning all the layers.
braided messy bun
Take your partner's breath away with this elegant updo. This one-side french braided updo with a messy bun on the back will make you look very gorgeous. Add some flowers to your bun to give glamour to your overall look. Leave some layers instead of braiding them.
infinity braid
Just like your partner's love for you is till infinity, give your hair an infinity braid to symbolize love. Continue your infinity braid with a bubble ponytail and loose braids on each side. If you want to keep everything low-key, this hairdo is perfect for you.
topknot Hairdo
If you are one of those high-maintenance brides, a topknot hairdo can fit your beauty standards. Leave one curly long fringe to add a beauty factor to your hairdo. Use a silver-colored bun accessory to define the layers in your hair. This wedding hairstyle for long hair is perfect for indoor weddings.
fishtail braid with a ponytail
This half-braided and half-loose hairstyle look very chic and elegant. This detailed hairdo is great to make the coolest bride entry ever. Keep the hair accessories minimal like some leaves will do the job for you. Let your ponytail be frizzy and messy to contrast the layered braids.
Knot Ponytail
Not every bride wants a lavish wedding, some want to keep it simple. So, if you are one of those brides this hairdo is best for you. The knot ponytail hairstyle is very simple and looks very beautiful. You can add a tiny flower in your hair to add some style.
two braided hairdo
Keep your neck cool on a sunny day at your wedding with a two braided hairdo. The plus point is that you get to show off your blonde balayage if you just got it. Curly tendrils will complete this braided look so there's no need for hair accessories.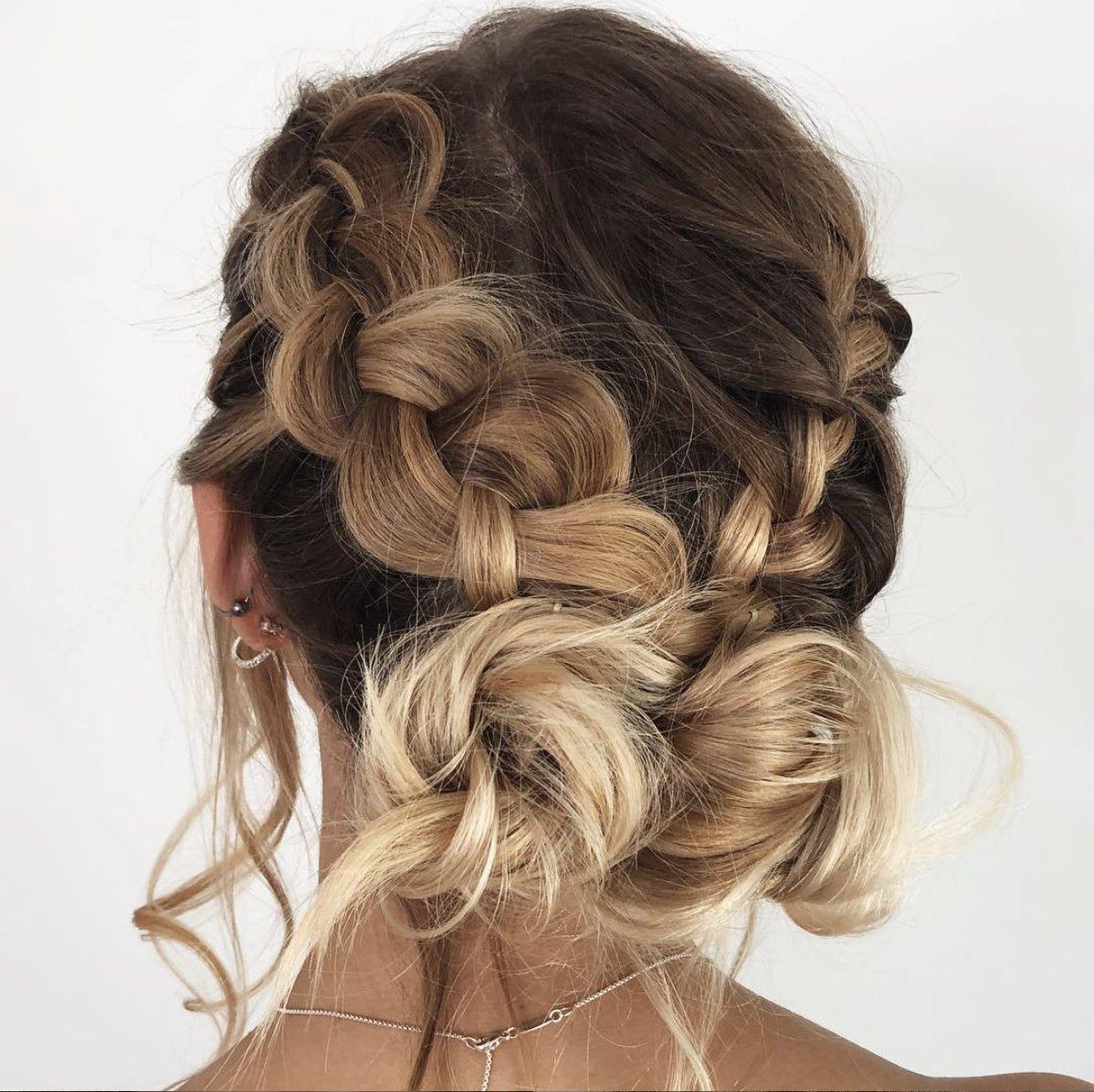 ringlet curls with tiara
A tiara can make any hairdo look ten times more beautiful than without a tiara. Make ringlet curls for summer wedding hairstyle for long hair. Side part your hair from the front and tuck it above your ear. This hairdo is giving us princess vibes. This is a heavy hairdo so don't wear a necklace or big earrings.
Messy Curls
Every bride has different choices about how to keep their hair on their big day. Some want a simple look while others want to keep it messy. If you are the latter, try messy curls hairdo. Tie your hair half-up and pin up 1-2 white flowers in between.
braided headband
It's a great look for bridesmaids to keep it simple yet stylish. Make one braid from each side and keep it aside. Now curl all of your hair in tight curls. Take each braid to the opposite side forming a braided headband. Pinup the remaining hair.
dutch braid with a low chignon
Beat the summer heat if you have an outdoor wedding with a low chignon hairdo. Though a low chignon can look simple, you can add some style to it with a dutch braid. Make the dutch braid from one side and later merge with the chignon.
bubble ponytail
Bubble ponytails had to be included in the summer wedding hairstyles. Bubble ponytail suits only long hair so you have that advantage. Make a half-up bubble ponytail with wavy tendrils. Use white rubber bands to match your white dress. It's the best look for indoor and beach weddings.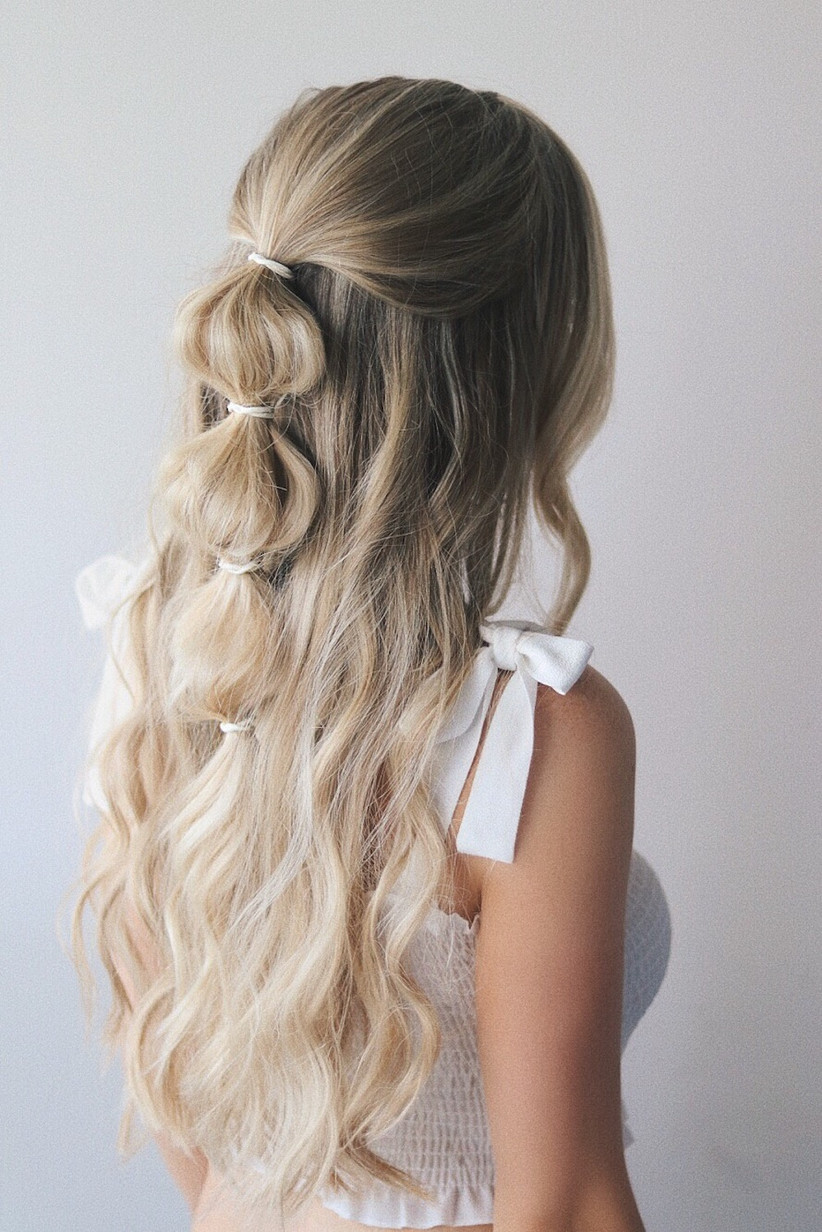 layered bun
Hair highlights can play an important role in giving your hair a layered look. Get platinum blonde highlights on black hair to create a layered bun. Straight tendrils will match this elegant bun. It's the perfect look for outdoor weddings. Wear a light necklace as it's an elegant hairdo.
topsy tail
This hairdo is a combination of small ponytails if you see it closely. This lets you keep your hair tied as well as stylish. It's a very girly look so young brides should try this hairdo for their wedding. Wavy tendrils will give a very beautiful touch to your look.
swept back waves with flowers
Keeping your hair swept back can let you show off your off-shoulder dress beautifully. Make loose waves using hair spray so that they stay stable throughout your big day. Use big white flowers to pin in between the waves. This hairdo is extremely good especially when you have thin hair.
loop waterfall braid
Everyone goes through a bad hair day and it's completely normal. However, when it's your wedding, it kind of becomes annoying when you can't style your hair properly. Make a loop waterfall braid and it will make your hair look so beautiful. This hairdo can be made even on a bad hair day.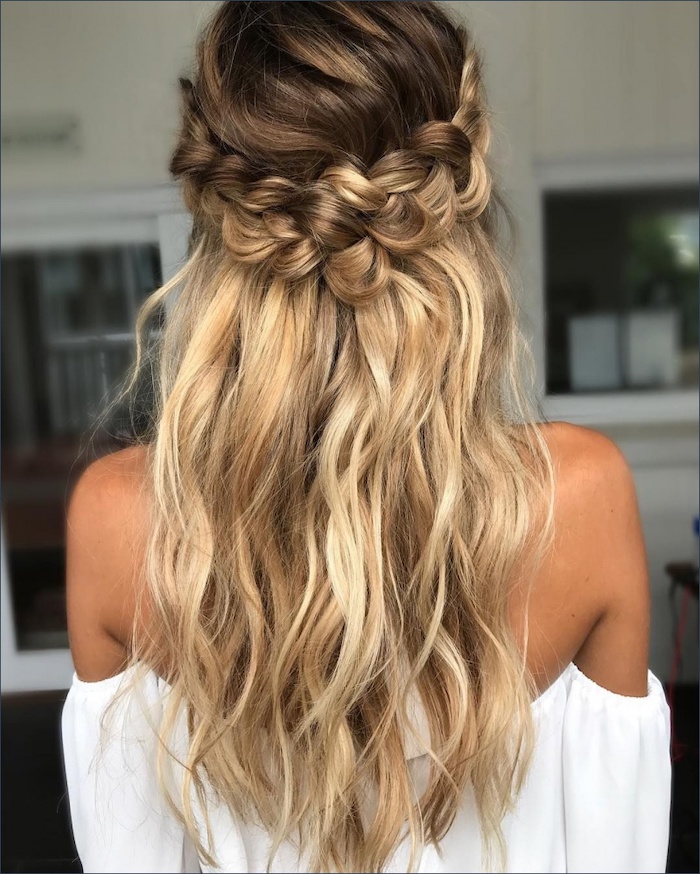 half-updo with curls
Give some volume to your thin hair with loose curls. Make a half-updo after curling your hair. Curls can look very simple as it's your big day so use a hair accessory. A pearl hair accessory like shown below can match your curly hairdo. Use a white or silver-colored one.
side braided bun
Why buy an off-shoulder or backless dress when you can't flaunt it on your big day? Make a side braided bun that'll look beautiful as well as let you flaunt your dress. Wavy side tendrils will look so pretty with the bun. Use 1-2 designer hairpins in between the braids.
crown fishtail braid
Make everyone gasp in awe in the wedding hall with your hairstyle and of course you. A crown fishtail braid will make you look so gorgeous especially when you have voluminous hair. Make loose braids with the rest of the hair. Use hair pins instead of rubber bands to hold the braids.
Flowery Hairdo
Who needs hair accessories when you've got nature's beauty with you? Use lavender and white flowers to make your summer wedding hairstyle for long hair. Make a loose braid from each side and wrap it around. Cover your hair in beautiful flowers evenly. You can use hair tape to hold the flowers.
messy bun with a crown braid
A messy bun looks very beautiful when you have long and voluminous hair. Make a crown braid with your short hair on the front. A crown braid will help you tuck your loose hair while flaunting your hair color. Thin tendrils on the sides will bring elegance to the look.
stacked braids
If you're wearing a pant and a top for your wedding, you should try stacked braids. It totally goes with the formal look and you'll look very beautiful. Stacked braids are the perfect summer wedding hairstyle for long hair. You'll very decent and subtle in this hairdo.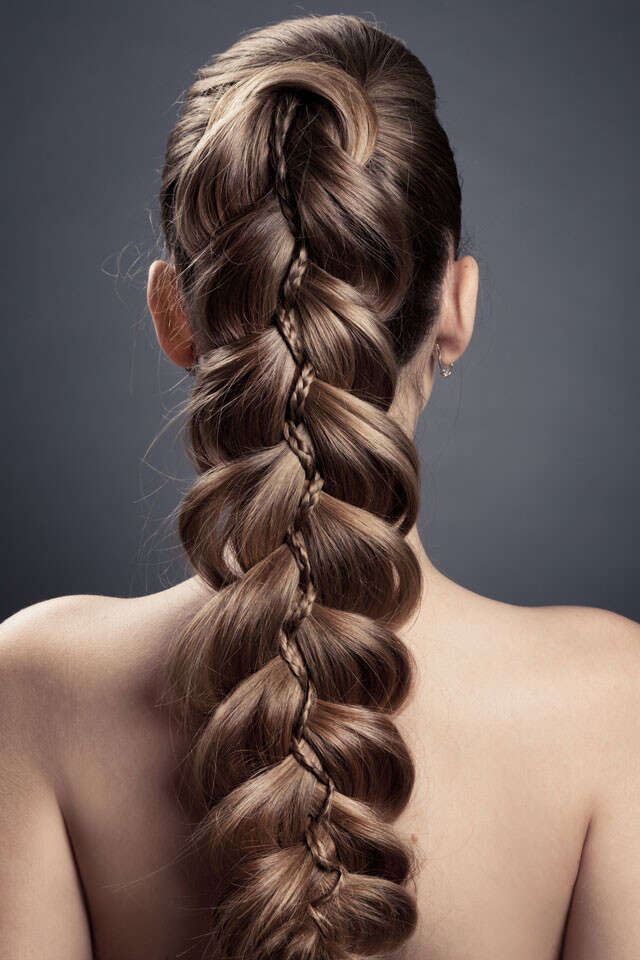 side french braid with bun
Keep your look classy yet simple with a side french braid. Side french braids look very beautiful on every skin tone and face shape. Make a low bun with the remaining french braid. This will show the beautiful layers of your hair. Side tendrils are a must for this hairdo.
Double braided headband
Sure, messy buns look beautiful but it's your special day so you need to add some style to them. Make two thin braids from one side and take it to the other side. This will create a double braided headband that'll look very beautiful.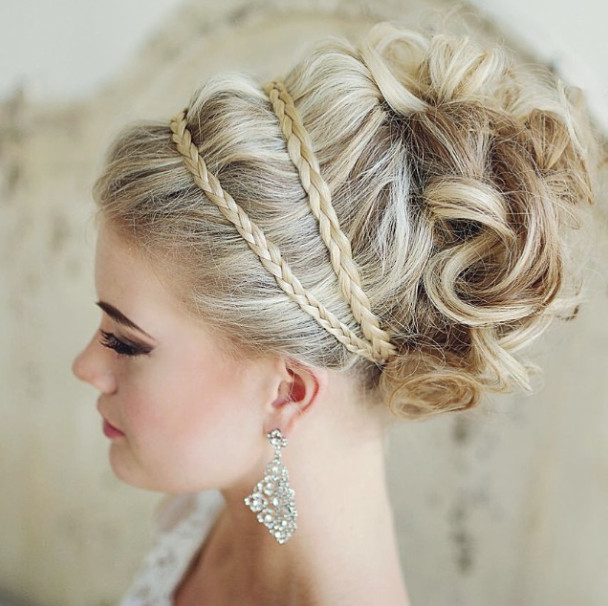 Hairdo with veil
Style your beautiful white veil with your long hair. This will make a perfect hairstyle for your big day. Make a simple messy bun with wavy tendrils. Make a bold move for your wedding by getting light purple highlights. Long side bangs will match your messy bun.
Twisted hair with a bun
This is not a simple or classic bun you normally make. Twist your hair from both sides and pin it securely. Now make a fishtail braid and lay it vertically on the back of your hair. Secure it with hairpins carefully. A unique and beautiful updo for your day.
braid layers with half-updo
This hairdo is perfect for those brides who like to keep their look simple yet beautiful. Make 2-3 layers of braids in between your long hair. Make a half updo including those braids too. Keep your hair straight and untangled.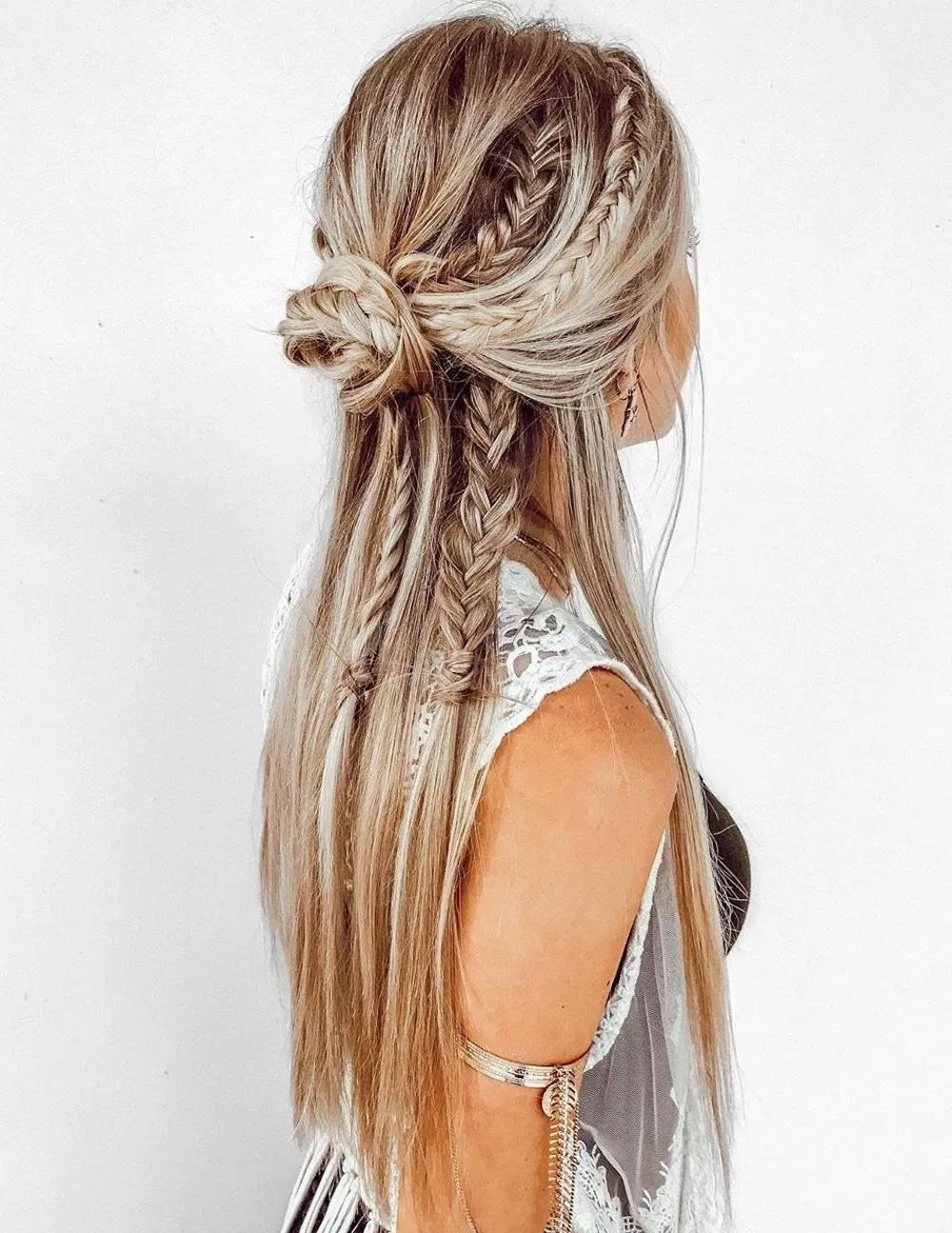 Make your big day more big and special with our beautiful summer wedding hairstyle for long hair. Now you can flaunt your long and beautiful hair at your wedding with these amazing hairdo ideas. Your partner will not be able to take their eyes off you once you make any of these hairdos.
Remember to use hairspray no matter which style you choose to get an even look in your wedding photographs.