Women all around the world are different. They have different facial features, sets of eyes, lengths of hair, and body types. It is these differences that make every woman beautiful. All of these women are beautiful inside and out in many different ways. Many women have square-shaped faces. With a sharp and attractive jawline, their face is sure to stand apart. But for some people, these features may be too much, and they would wish to tone down this sharpness. Well, in that case, there are many hairstyles to help you out.
These hairstyles may either hide parts of your face, shift the focus from the jawline, or simply make your face look rounder and softer. Read on this list to know more about such hairstyles that are best suited for square-shaped faces.
Textured shoulder length hair
Shoulder-length hair looks gorgeous and can give your face a lift when it is much needed. The hair can be worn by parting it to the middle so that a certain effect is created, which can significantly alter your appearance and make your features look much more accentuated.
It can also make your jawline sharper. All in all, a textured haircut like this, when styled in the right way, can really contribute to making a difference just with a single haircut.
Wavy textured hair
Wavy textured hair is something of real beauty. It can also instantly transform your face and create a fresh look from the normal wavy hairstyles you'll encounter. For square faces, especially, wavy textured hair looks best when it is maintained at shoulder length, at least.
It not only tones down your jawline's sharpness and makes it look really soft, but it can also enhance the whole shape of your face. This hairstyle will go well with almost all outfits, too, so you can style it in different ways and colors to get a cool look.
Dynamic layered bob
The best haircut for a square-shaped face is a dynamic layered bob, making a face look round and have soft edges.
A round layered hairstyle can only make a face look much sharper than it already is and make it pointed and edgy. Add some blonde color to the hair or maybe just a few colorful streaks to get that classy look.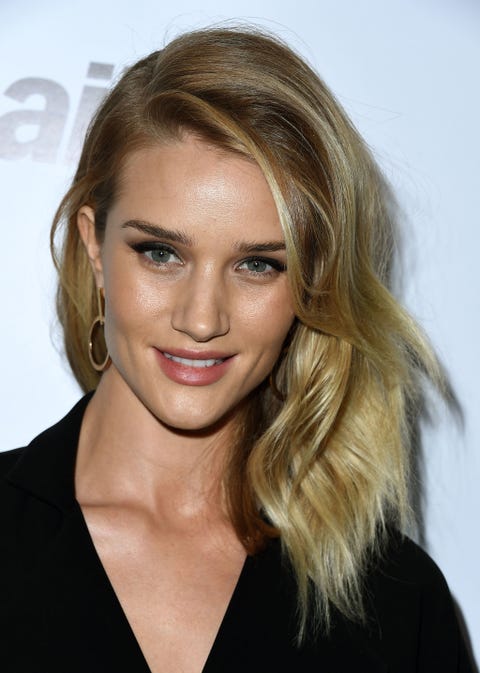 Short fringy Bob
A short fringe with hair that lies just below the chin can make your sharp jawline look much more round and beautiful. Often people who have square faces would be in love with how great their jawline looks, but also, sometimes, a hairstyle that will tone down the sharpness of the edge of their faces are a must.
Here, the hair lying just below the face is great at making the overall look less sharp and softer. Hence, a short fringe is a great haircut if you are into short hairstyles.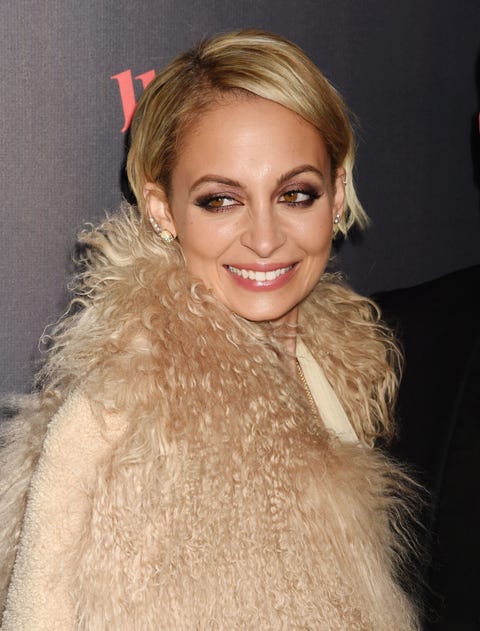 Deep side parted hair
A deep side part also works well in shifting the focus from the square pointed face instead of the long hair on your face. It takes away the squareness of the face, but it also does a brilliant job of framing the face perfectly.
It will offset the sharpness and make it a beautiful hairstyle that you just can't take your eyes off. This hairstyle also goes along well with most outfits, so you can easily wear it for everyday glam.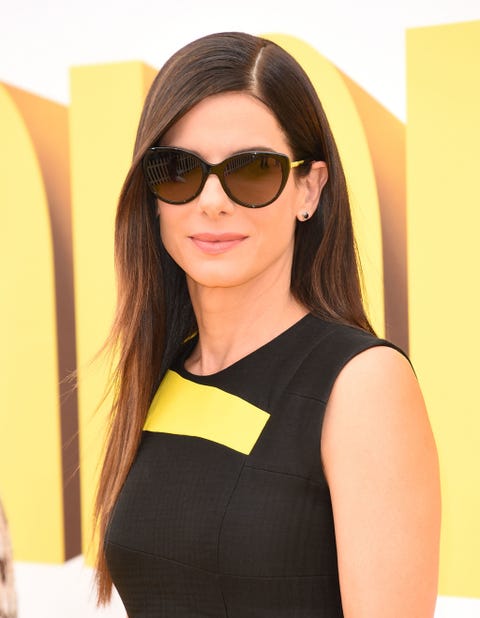 Side bangs
Side bangs are another great option, just like the deep side-parted hairstyle, since the focus is shifted from the sharp edges of the face. With a side bang like this, you can be assured that at least part of your face will be hidden and make it look more round and perfect.
Basically, side bang hairstyles are more suited for square-shaped people than round-faced ones since such a hairstyle can only make their hair look even rounder than it is.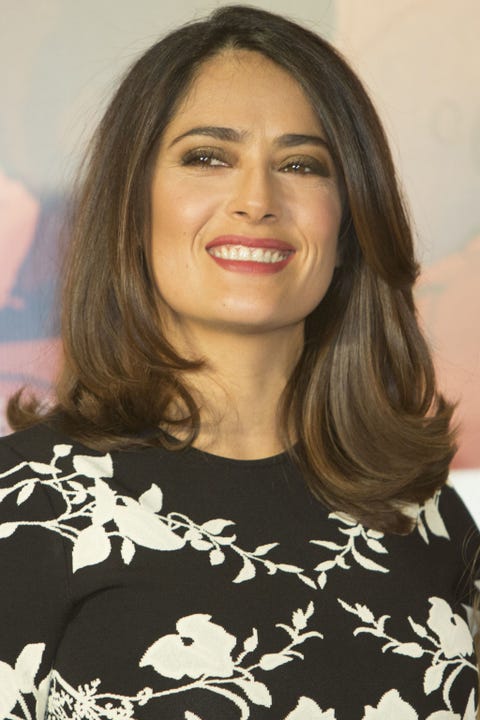 Layered shaggy lob
An edgy layered hairstyle can make a significant difference in making your hair look rounder and giving it a great shape. A bob haircut has always been in vogue, but these days it is the lob hairstyle that is making the trends worldwide.
So if you have a square-shaped face and want to get this lob hairstyle, then make sure you do it in the right way by getting a layered and shaggy lob style. Shaggy hairstyles are also so chic.
Formal up-do hairstyle
If you like a change, and instead of wearing your hair down, you would like it to be in a tied-up style, then try out this formal up-do hairstyle. It reveals your square face in all its beauty, and instead of hiding your face like the side part hairstyles, it only makes your face look more beautiful.
Simply tie back your hair in a formal up-do and then pull out a few loose layers, but don't pull them out entirely to keep hanging on the face.
Messy layered hairstyle
A layered hairstyle, especially a short one that hangs around your chin or shoulders, perfectly rounds your face and frames it in the right manner. Add some beautiful blonde or caramel highlights or streaks, and you've got yourself one of the best hairstyles that you could ever ask for.
You can also get this messy layered style by making your hair styled in short tousled waves over a long bob, and there you go, a super chic hairstyle is ready in no time.
Long blonde curls
If you have really long hair and would like to keep it that way, this long blonde curls hairstyle makes an interesting choice. You can either get it done by yourself at home or ask your stylist to do the hair similarly.
The curls will start from the same length as your jawline and go all the way down. This really helps to make your face look more oval and shapely and tone down the edges and sharpness.
Brown layered bob hairstyle
Now, this brown layered bob hairstyle may seem like a common hairstyle that everyone is trying out. But the real reason more people are trying out this hairstyle is that it looks so gorgeous.
The layered hair creates the perfect illusion of volume and dimension on your hair, even though there isn't much thickness. The caramel brown highlights, which have been colored in all the right places, make for a great hairstyle.
Graduated long layers
Natalie Portman wears these graduated long layers in style and grace. She looks absolutely stunning here. When you have sharp and pointed features like a square-shaped face and a pointy jawline, an oval face can be easily achieved simply by cutting your hair in the right layered style.
Here, we can see her wearing this hairstyle with much beauty, and the long tresses are worn in soft layers and a side part.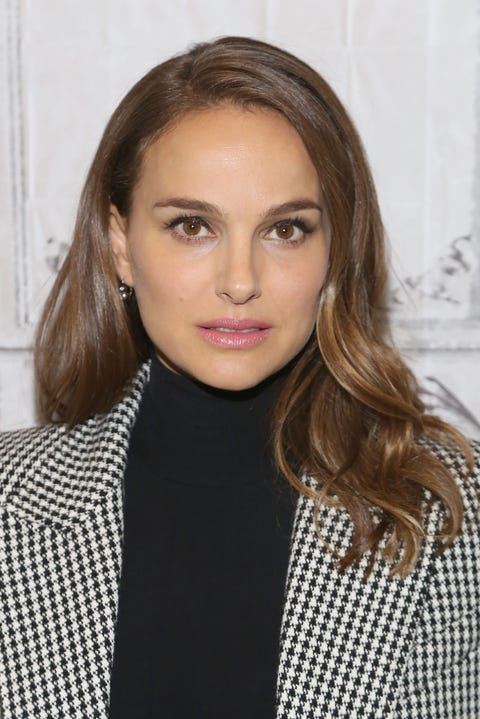 Halo of curls style
Curls are one of the most beautiful and intricate hairstyles you can ever get, even though most people prefer straight hair. Yes, straight hair does look amazing, but there is something so gorgeous about curls that you just cannot put into words.
If you already have natural curls or you just want to get some curls for a change, then surely try out this halo of curls style. Done in a messy up-do, it still manages to look brilliant.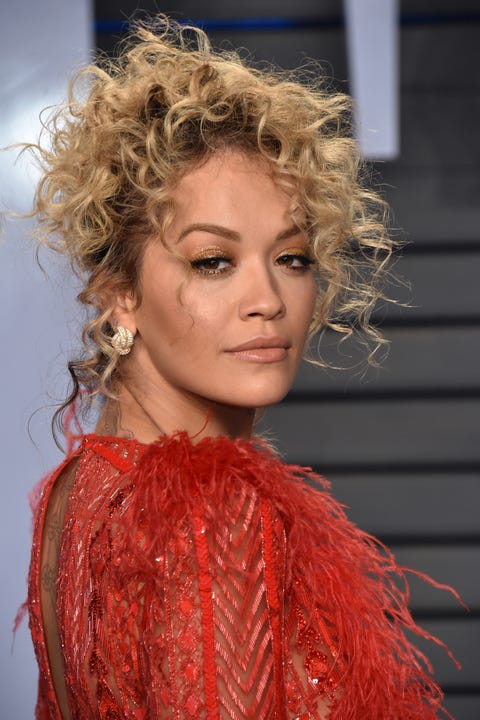 Off center-parted hair
While middle parts and side parts are most common, an off-center part isn't usually seen much, and that is why you should totally check out this hairstyle.
It will make you look unique, and with the right accessories, you can level your game up. You don't need a huge part; just a slight part right over the arch of your brow is all you need. Leave the rest of the hair in soft waves, and you'll have yourself a perfect look.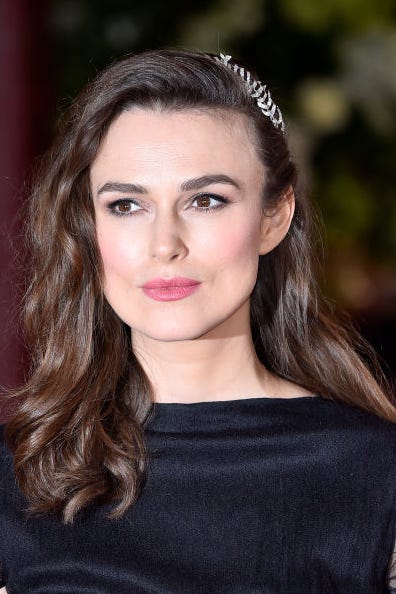 Side-swept bangs hairstyle
Any list of hairstyles would be incomplete without a bangs hairstyle being featured in it. Bangs are a versatile hairstyle that can be tried on different types and lengths of hair.
Here we can see that the hair is maintained in a short round bob, and then the bangs are worn in a side-swept manner. It frames the angles of your face in the right manner and adds more dimension to the hair.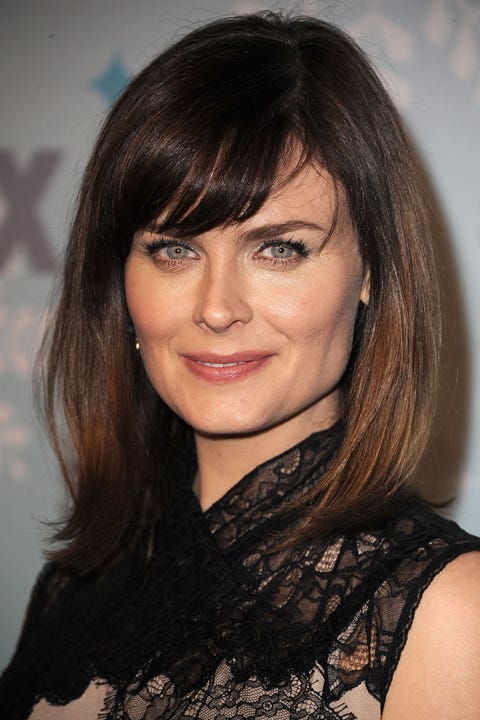 Shaggy hairstyle with see-through bangs
See-through bangs are trending these days. And if you are worrying about bangs and find yourself confused about whether to get bangs or not, then you can always get some faux bangs that look exactly like the see-through bangs themselves.
The hair is maintained as a short layered haircut, and various streaks of highlights in different colors have also been done all over.
Long side-swept bangs with peekaboo highlights
We totally love this gorgeous hairstyle, which has peekaboo highlights on it. Peekaboo highlights are always irresistible, and there are just enough of them present, always leaving you wanting for more.
Here, a few minor streaks have been colored in a beautiful red color that manages to look absolutely beautiful. On the whole, the hair is maintained as a short bob with long side-swept bangs for a deeper impact.
Pixie cut with long bangs
Pixie cuts are an all-time favorite hairstyle for most women. While some are daring enough to try out this bold hairstyle, others just love to admire it from afar. Whatever be the case, a pixie cut always rocks.
Here, the hair is done in a very short pixie cut, but the hair has been cut in a long layered style on the front to be worn as long side bangs. Perfect for shifting the attention from your square jaw and making it look more oval.
Fringe layered hairstyle
Like the bangs, fringes are also one style you just can't stop staring at when done correctly. Fringes, either symmetrically cut or in an asymmetrical manner, can do a great job of making your forehead look smaller and thus give an overall round shape to your face.
When combined with the fringes, the layers also help tone down the sharpness presented by a square face.
Ginger bob hairstyle
Have you always wanted to be a redhead or at least try out a redhead hairstyle at least once in your life? Then this is the time. Because time never stops, it's up to you to make the best of whatever you have.
Stop contemplating and go ahead and get yourself a redhead style. This ginger layered hairstyle is perfect for anyone with a square face since the tousled waves perfectly accentuate the facial features and make it look very attractive.
Frizzy asymmetrical bob
Bob hairstyles have always been in trend, and as of recently, there has also been an increasing trend in messy and shaggy hairstyles. If you are a fan of both bobbed and shaggy hairstyles, you should check out this asymmetrical bob haircut.
Usually, bobs are always done with utmost perfection, but this asymmetrical bob looks cool, especially with blonde hair just glowing.
Short bob with long side bangs
Oh my god. How stunning is this hairstyle? Thick hair has never looked better. Here, as you can see, the hair is maintained as a very short and round bob, right below the length of the ear, and falls around the area of the nape in the back, the hair has been colored in a beautiful caramel blonde shade, and it just looks so stunning.
The long side bangs also add great beauty to this stunning hairstyle. The bob also does a decent job of framing the face in a perfectly round shape that nobody would even think you actually have a square face.
Asymmetrical fringes and long curls
Long curls are one of the classiest hairstyles and a popular one used in framing square-shaped faces. The curls can begin from around the length of the ear and then go all the way down.
It is a completely trendy hairstyle, and when you combine it with those fringes, it is sure to look absolutely stunning.
Defined curls
As much as we love perfectly done beach waves and curls, there is nothing that beats the beauty of well-defined curls. It looks great on the medium thickness and long-length hair.
You can try it out in different variations like the side or middle part or even with bangs and fringes. In any case, they look absolutely amazing and give your face the perfect shape.
Chin length shaggy cut
And to the last, we have this beautiful shaggy hairstyle. We can call it neither a short bob nor a lob. Simply put, it is a messy/shaggy hairstyle that has been done in an unconventional yet charming manner. The blonde highlights look great on this asymmetrical hairstyle.
The length of the chin's hair is short enough and perfectly frames the square jawline to make it look round, plump, and cute. With a little bit of extra volume on the crown section, this hairstyle bangs.
And with that, we come to the end of this list, which contains many beautiful hairstyles. Remember that your differences make you different and unique from the rest. These hairstyles simply exist to enhance your already present looks, and if you wish to do so.
If you are comfortable with the squareness of your face, then there is nothing wrong with it. Because accepting ourselves for who we are is the best form of self-love and self-acceptance. Societal conventions don't define beauty, so learn to love yourself first; everything else is secondary.